Middleton Township Trustee Penny Getz Retires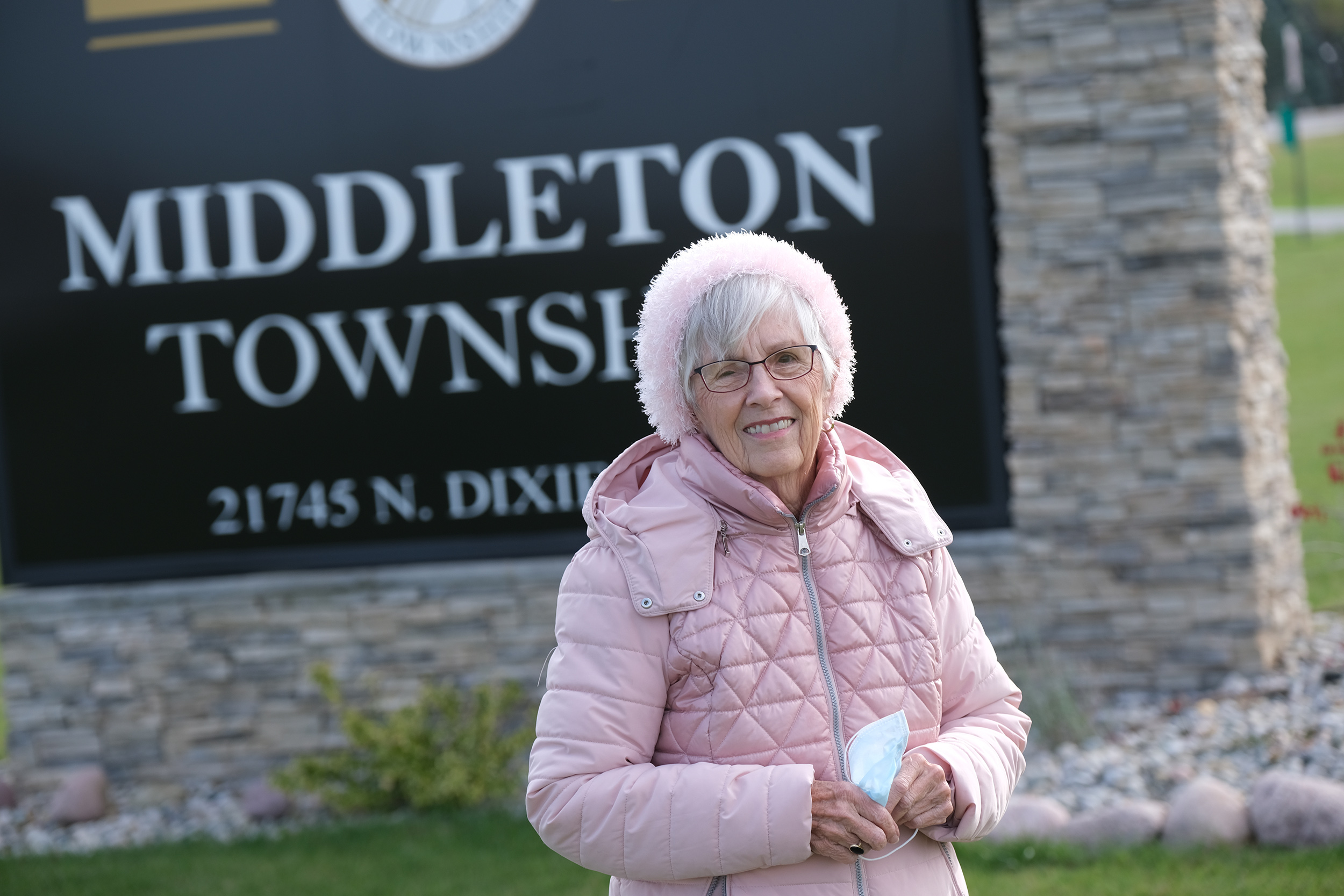 Middleton Township Trustee, Penelope (Penny) Getz, retired November 30. She was appointed to the Board when her husband, Fred, died in 2003. After many years of dedicated service, Mrs. Getz has indicated she made the decision to retire for a variety of reasons.

Mrs. Getz was the township public relations official - attending meetings of the Toledo Metropolitan Area Council of Government meetings and Wood County Economic development meetings. Penny also made many trips to Columbus for the annual Ohio Township Association conference, as spouse first and then trustee. The conference was a highlight for information and time spent with township officials across the state.

Mrs. Getz also served as the township's representative to the New Belleville Ridge Joint Cemetery Board. She feels townships are unusual in the government chain as they are the voice between the residents and the county commissioners. Dealing with varied issues as zoning, safety and flooding but also the requirements to maintain roads, she felt Middleton Townhip had more to offer their citizens. One of the bigger accomplishments during her time as trustee was building the new administrative office on Ohio State Route 25.

Mrs. Getz is proud of the fire department which she feels are "one of the best equipped in Wood County...We have great personnel and a dedicated EMS."

Her children are Larry, Jim, Alan, and Susan Klink and she has nine grandchildren and four great-grandchildren. With a close circle of family and friends, Penny knows she will keep busy in retirement.

"I want to stay well. I read a lot and I enjoy keeping up to date with political things and enjoy what's going on in the world."
Photo courtesy of J.D. Pooley
This first appeared in the 2021 January/February issue of the Ohio Township News magazine. Contact Sarah at crock@ohiotownships.org with any questions or for reprint permissions.