Orange Township Fiscal Officer Retires After 44 Years Of Service
Clair R. Gallant, long-serving Fiscal Officer for Orange Township, Hancock County, retired March 31, 2020. When he chose not to run again, Clair had served for over 44 years; he began serving Orange Township as the Clerk in January of 1976; when he started, the township had a budget of approximately $50,000, and the officers of the township were paid quarterly.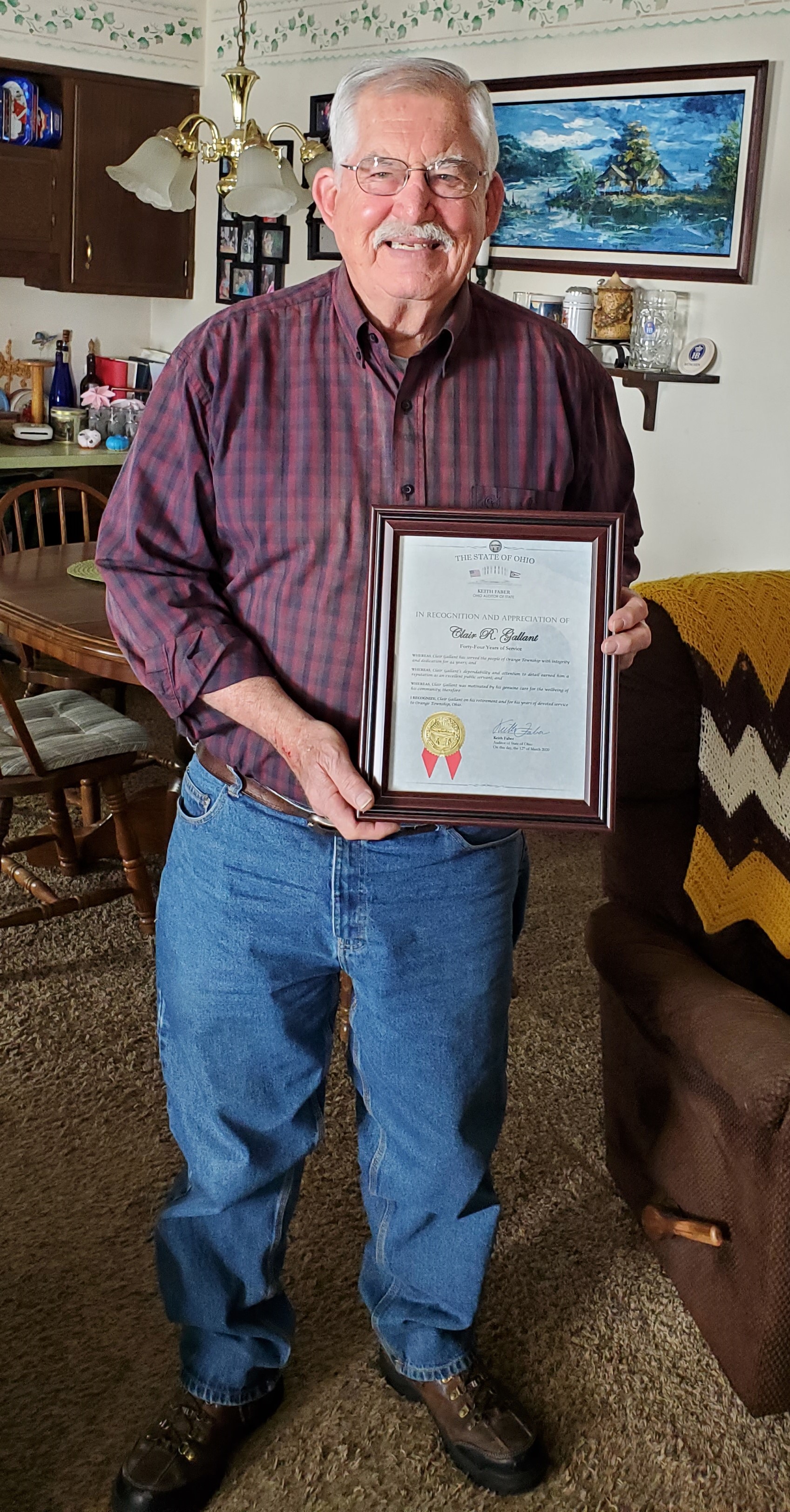 One of the accomplishments he is most proud of is the construction of a new township maintenance garage and meeting room in 1987. Prior to building the new facility, the Orange Township Trustees met in an old storage shed that had no indoor plumbing.
Clair served with 10 different trustees and always enjoyed meeting with the Township's residents. Throughout those 44 years with the Township, his only interruption of service occurred June - December in 2002, due to a serious motorcycle accident.
He and his wife, Mary Ann, have two children, Tim and Matt, as well as four grandchildren. Clair gets out daily in his retirement, meeting with a group of friends to drink coffee and discuss issues. He still rides a motorcycle and stays busy restoring old chainsaws.
The OTA thanks Clair for his service and dedication to township government.
Photos and article provided by Orange Township.
This first appeared in the 2021 May/June issue of the Ohio Township News magazine. Contact the OTA at communications@ohiotownships.org with any questions or for reprint permissions.