Serving Township Residents for 168 Years
Date posted
February 25, 2021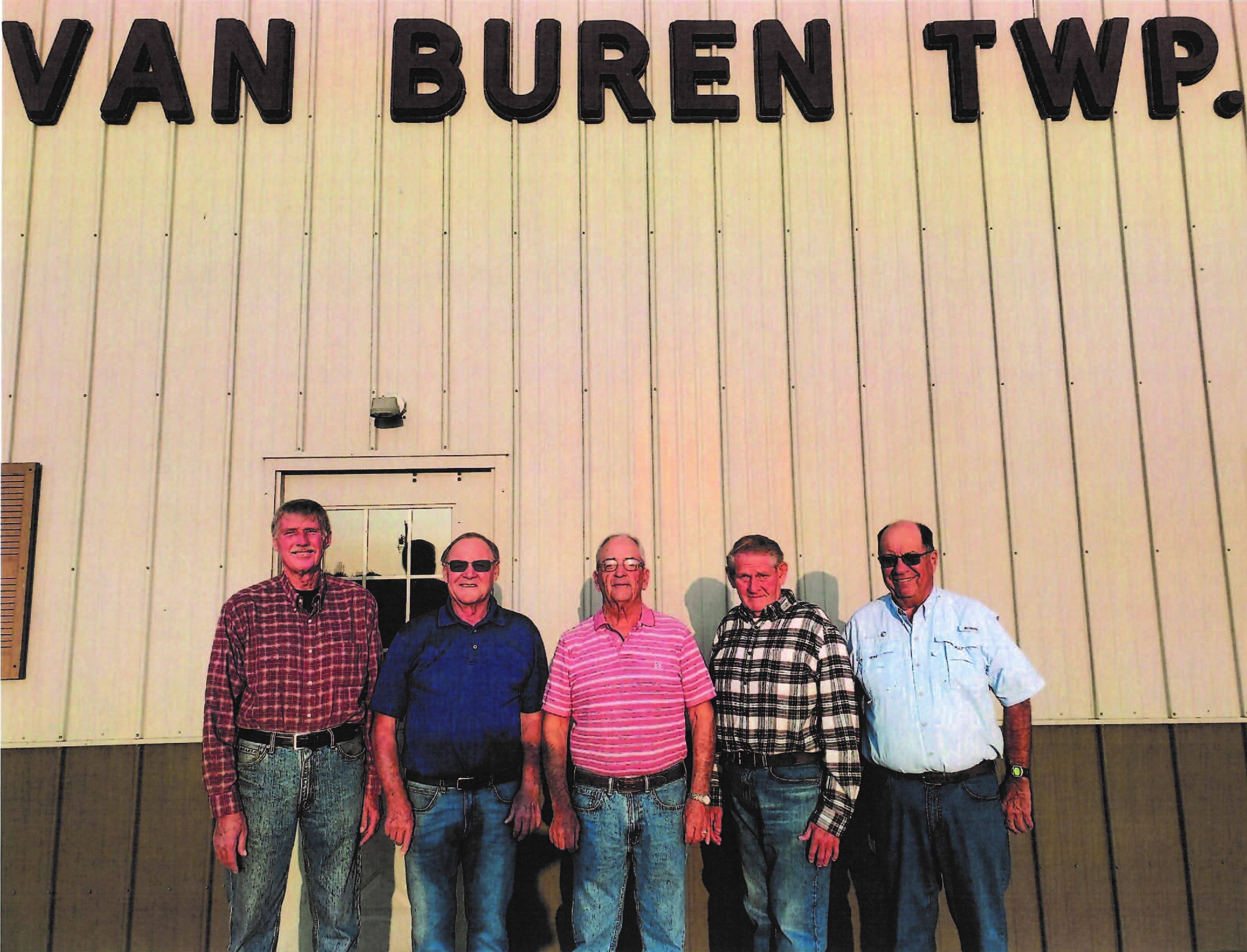 Pictured, from left to right:
Terry Rench - Cemetery Sexton
Kent Thompson - Fiscal Officer
Jed Smith - Trustee
David Delk - Trustee
Tim Warner - Trustee
At the conclusion of 2020, the four elected officials and cemetery sexton will have 168 years, three months of service to the residents of Van Buren Township in Darke County.

Fiscal Officer Kent Thompson and Trustee Tim Warner began their service in 1978. Thompson initially served as a trustee from 1978-1986 and then was elected to the fiscal officer position in 1987, a position he has held for 34 years. After researching the history of Van Buren Townships, it was revealed that from 1875 - 1927, 10 people served as treasurer and 16 people served as clerk, as there were two separate positions at that time. From 1928 to present, there have been only five people to serve as clerk or fiscal officer. Mr. Thompson has held the position the longest in Van Buren Township, regardless of position's title.

Trustee Warner has 42 years and one month as a Van Buren Trustee. Research showed that 68 people have served as one of the three elected trustees. Mr. Warner is the longest serving trustee in the Township's history.

Rounding out the elected officials, Trustee Jed Smith began his service in 1990, a 32-year career, and Trustee David Delk first took office in 2004, a 17-year career.

In addition to the four elected officials, Terry Rench has served as the Van Buren Cemetery Sexton since November 1986 - a total of 34 years and two months in the position. Township records show only 22 people have served as cemetery sexton and Mr. Rench is the longest serving sexton since 1879.

Located to the southeast of Greenville in Darke County, Van Buren Township has a population of 1,728 and a budget of $417,000. The township was first settled in June 1838 and was named for the president who was in office at the time - President Martin Van Buren. The township services 25.45 miles of road and maintains the Abbottsville Cemetery.
This first appeared in the 2020 November/December issue of the Ohio Township News magazine. Contact the OTA at communications@ohiotownships.org with any questions or for reprint permissions.